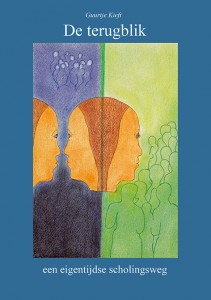 First printing, 2012
The idea of reviewing the day as a spiritual exercise has been around for a very long time. Every evening, you look back at what you did during the day. Moving backwards in time, you focus on your actions, speech and thoughts to become really aware of them. In this age, however, the review can also be expanded into a comprehensive, contemporary path for spiritual development.
Guurtje describes this path, and how we can become aware of our shadow side and learn to know the Opposing Forces that work within it. We can then recognise our karma in it and resolve it with our newly trained consciousness and with the intercession of Christ.
Aivalable in Dutch only
Order code: T.B.
Measures: 217 x 152 mm
Number of pages: 48
Price: € 13,50 (plus postage)